Since we care for all the details ,we got you in every single step. You will be satisfied, we promise
Norcan a leader in the cabinetry industry, provides a wide range of storage solutions to fit any need. Our mission is driven by a commitment to our customers, with complete service that carries through from the initial consultation to the final installation.
With frameless, full-access cabinets that offer quality, convenience and personalized style, customers can choose from a wide selection of door styles, colors and finishes within our product lines of classic, Platinum and Elite.
In addition to an extensive selection of products, Norcan delivers full-service, turnkey solutions and an impressive menu of outstanding services.
Our designers
Our expert designers know how to help customers coordinate cabinetry for the home environment. Whether the decor is traditional, contemporary or somewhere in-between, Norcan staff designers have solutions to accommodate any aesthetic.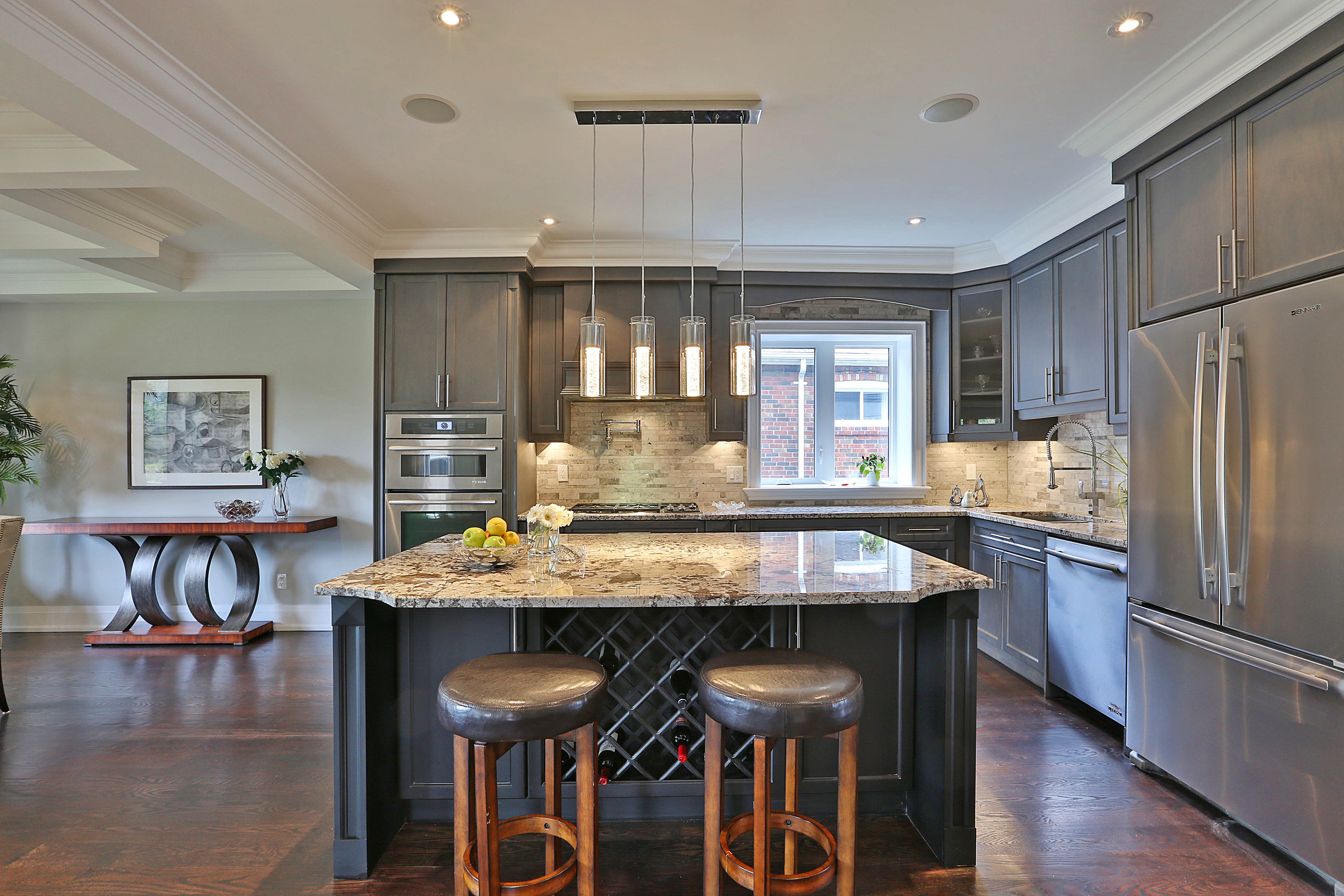 How do we Measure
Norcan professionals will precisely measure each home and create a custom layout using computerized three-dimensional drawings. The result is cabinetry that meets the specific configuration needs of the homeowner as well as an accurate, precise installation.
In-house Manufacturing
Norcan manufactures a comprehensive selection of standard, semi-custom cabinetry that offers unique quality and lasting value. Additionally, our cabinets pass through a number of quality-control procedures throughout the manufacturing process.
On-Time Delivery
By using a "Just in Time" system, NORCAN cabinetry is promptly produced as soon as orders are received.
Professional Installation
Our professionally trained affiliates provide full-service installation and take care in safeguarding product integrity from the delivery stage through the completion of installation, ensuring that the job is finished to exacting standards.